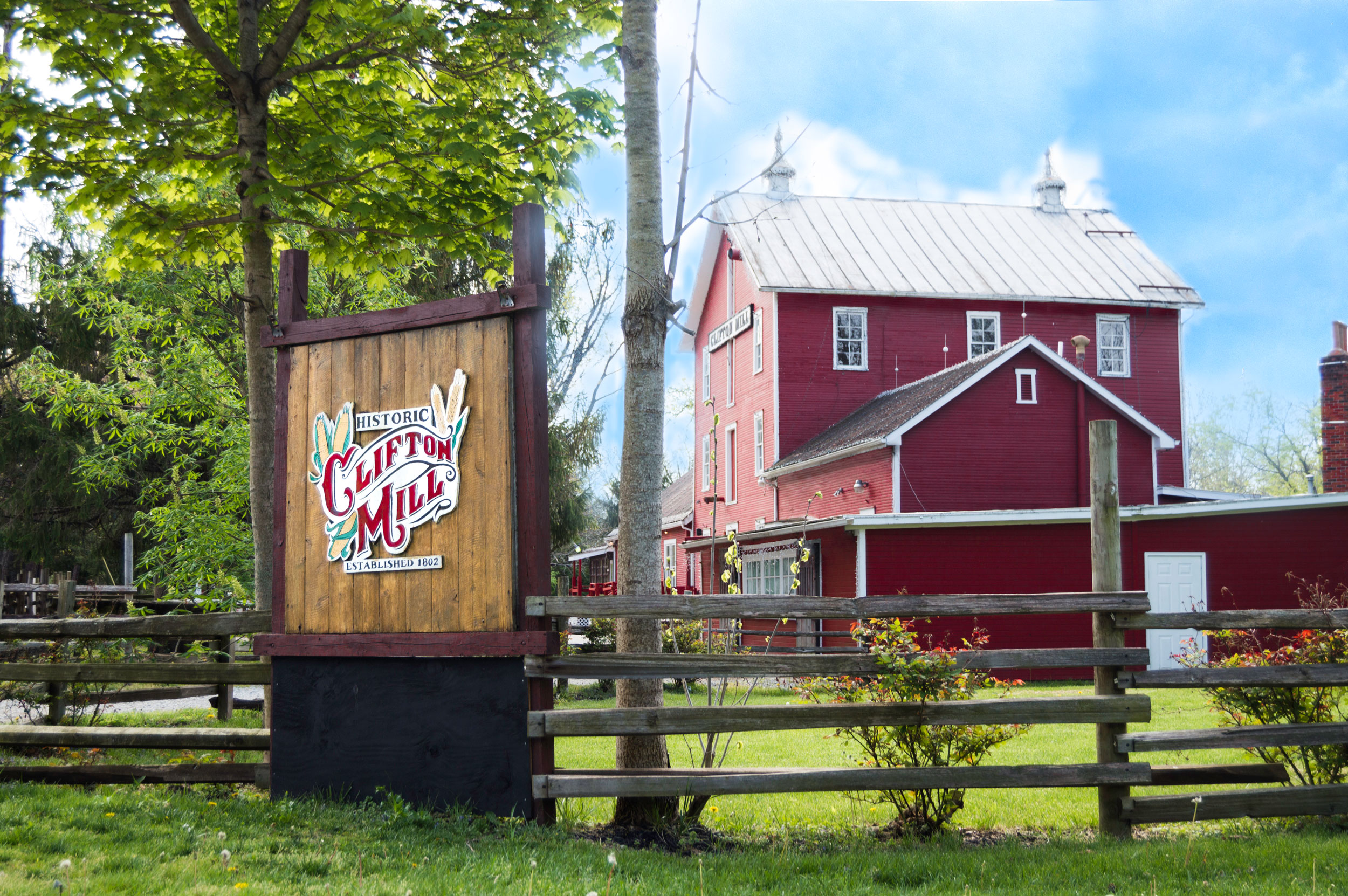 About Us
Historic Clifton Mill is one of the largest water powered grist mills still in existence.
Our History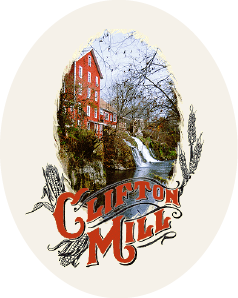 The first mill at this site was built in 1802 by Owen Davis, a Revolutionary War soldier and frontiersman miller. The mill was built in this location to take advantage of the natural power of the concentrated water funneled into the gorge. Owen Davis and his son-in-law, General Benjamin Whiteman also built a saw mill and a distillery. Soon a village known as Davis Mills sprang up around the mills. The Little Miami River powered five other mills that were built within a mile of Historic Clifton Mill: a woolen mill, saw mill, paper mill, barrel mill, and another grist mill. Historic Clifton Mill is the only one still standing.
Around 1810 Davis sold his grist mill to Robert Patterson, father of the founders of NCR. Patterson renamed the village Cliff Town, had it surveyed into lots and officially made a town whose name was shortened to Clifton. Clifton grew rapidly and at one point had a population three times that of today with blacksmith shops, a butcher shop, two churches, a school, a hotel, two grocers, weavers, shoemakers, paper makers, and more. Due to Robert Patterson being made Quartermaster, Clifton played a part in the War of 1812. Historic Clifton Mill provided corn meal for federal troops from this part of Ohio, while Patterson's woolen mill provided cloth and buttons for uniforms.
Robert Patterson sold Historic Clifton Mill to the Armstrong family who ran the mill for more than 20 years. Then three generations of the Preston family ran the mill until 1948. Many years and several owners later, the Satariano family purchased the mill to preserve such an historic and beautiful piece of property.
Today's Mill Experience
At one time there were approximately 100,000 mills in this country. Now there are less than 100 still in their original operating condition. Come visit! It will be an enjoyable and educational experience you will long remember.
From 10am – 2pm weekdays during Spring and Summer, you can tour the inner workings of the mill to see firsthand one of America's earliest industries. Please call ahead, cost is $3 per person.
On display inside Historic Clifton Mill is a collection of over 300 flour bags from mills around the country. Many of these bags are over 100 years old and are beautiful, colorful examples of some of America's first advertising practices.
Outside at Historic Clifton Mill you can experience one of this country's disappearing treasures, the covered bridge. Walk through our 90-foot authentic wooden bridge across the Little Miami River and enjoy the spectacular views of Historic Clifton Mill, Clifton Gorge, the Little Miami River, and its waterfalls.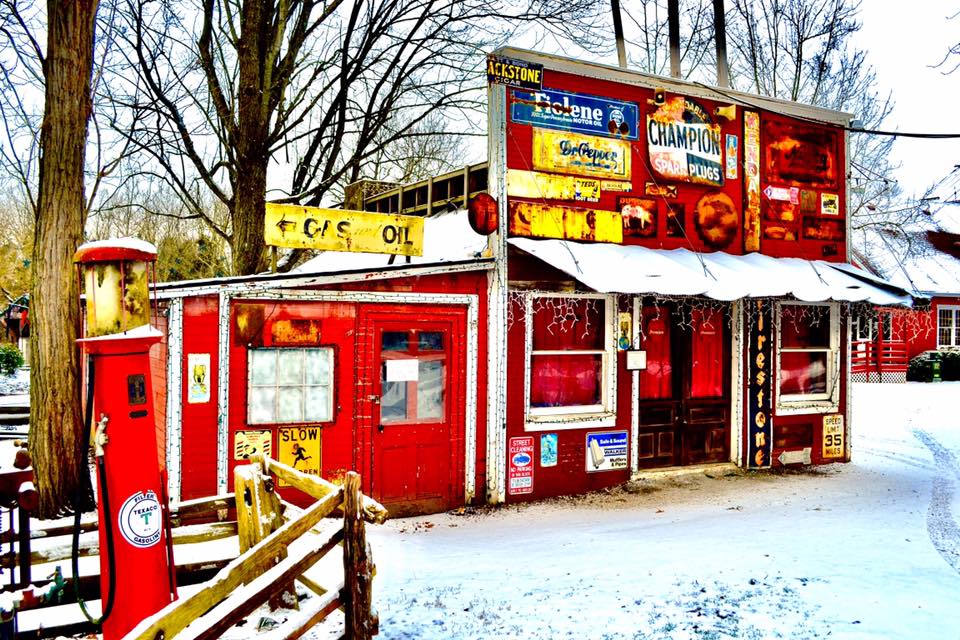 Next door to Historic Clifton Mill is our 1940s Gas Station Museum, completely stocked with original products. The old gas station is covered with authentic signs from the era. The moment you step inside, you are flooded with childhood memories of family outings and vacations, nickel candy bars, and bottles of cold soda pop.
Historic Clifton Mill is the perfect place for your next special event. The historical charm of the old mill plus the spectacular views of nature make Historic Clifton Mill a unique place for any type of gathering. Contact us to host your next event.