Christmas Lights
The Legendary Lights of Historic Clifton Mill
The Legendary Lights of Clifton Mill was nominated again as one of USA TODAY'S 10 Best Readers' Choice Travel Awards for 2022! The Legendary Lights of Historic Clifton Mill was a contender for Best Public Holiday Lights Display. Thank you for your votes!
For 36 years Clifton Mill has celebrated the Christmas season in a very special way. Our light display, featured in Midwest Living and Ohio Magazine, is one of the country's finest with over 4 million lights illuminating the mill, the gorge, the riverbanks, trees and bridges. There is even a 100 foot "waterfall" of twinkling lights. The flip of one switch turns all the lights on at once transforming night into a fantastical winter wonderland which includes a Miniature Village, a Santa Claus Museum, a Toy Collection and a spectacular synchronized lights and music show that features the old Covered Bridge.
Every night until the night before Christmas Eve you can peek into Santa's Workshop to see a live Santa at work and then, every 15 minutes or so, watch him check his list and go up the chimney to load his sleigh.
Hours
The lights will resume November 24, 2023!
Gates Open . . . . . . . . . . . . . . . . 5pm
7 Nights a Week . . . . . . . . . . . 6pm to 9pm
Dec. 24th & 25th . . . . . . . . . . . 6pm to 8pm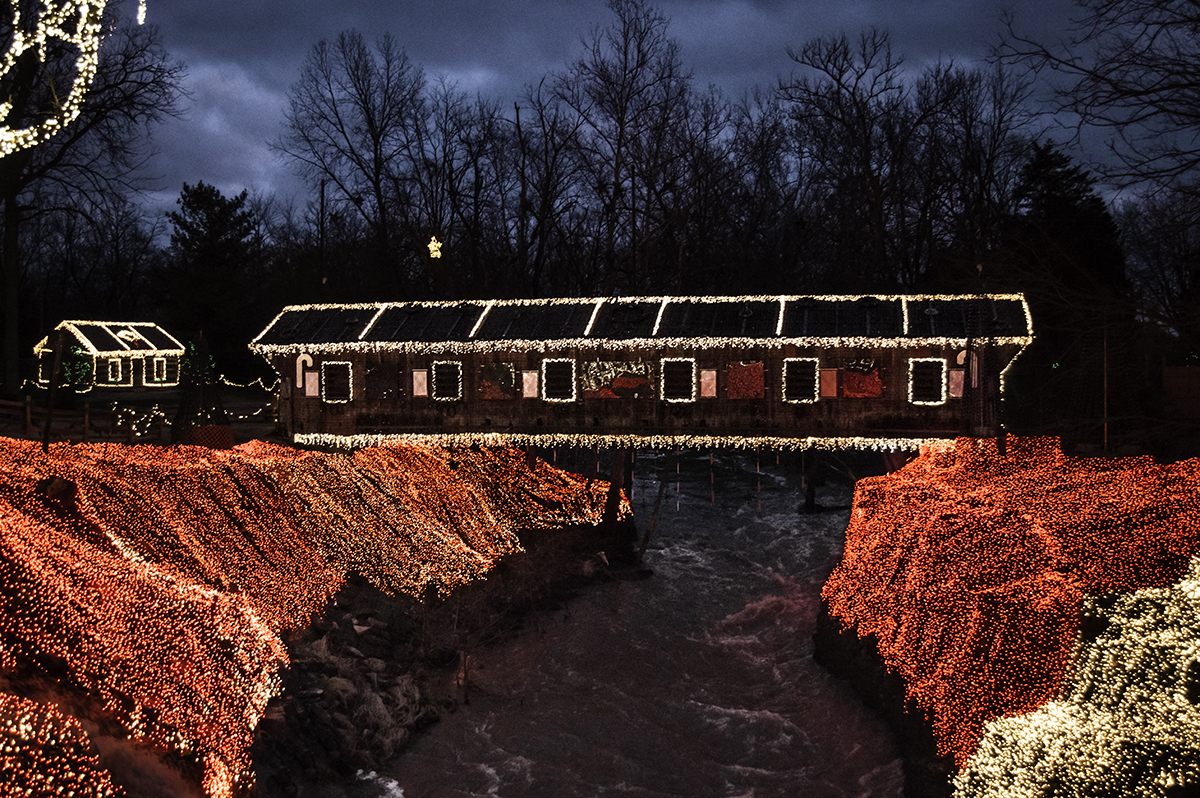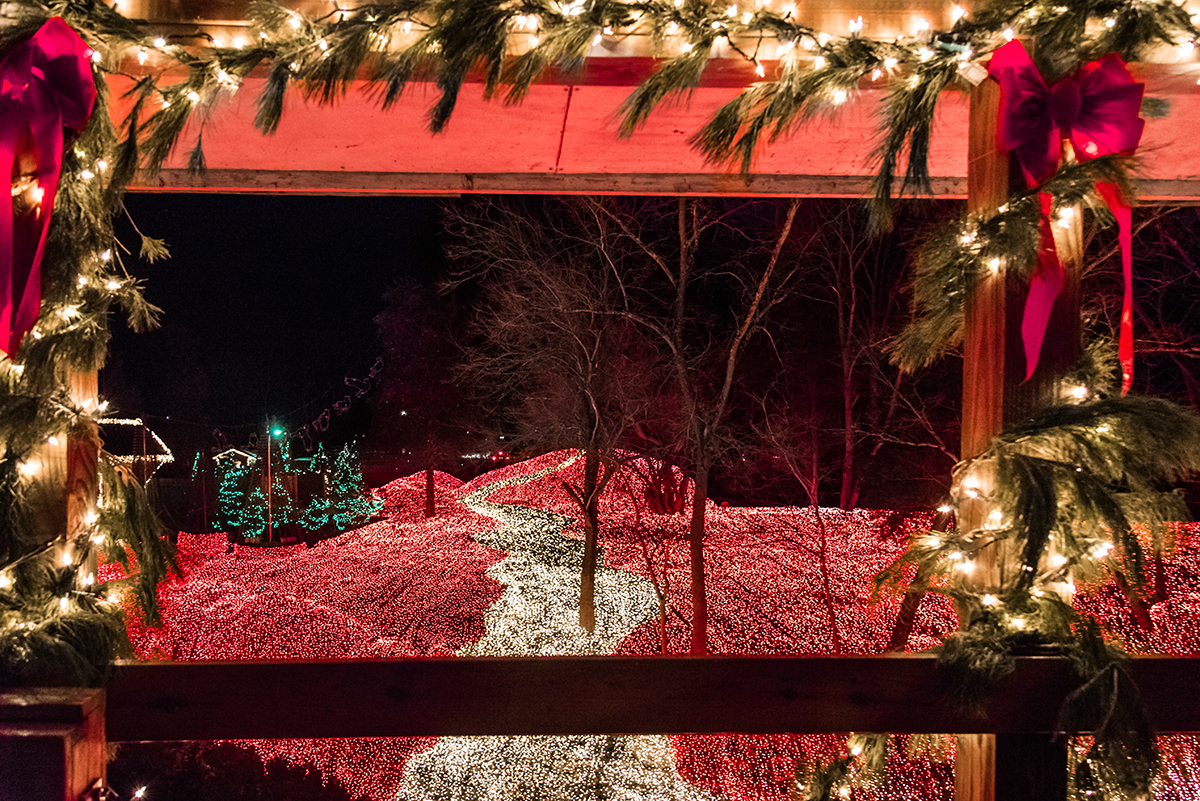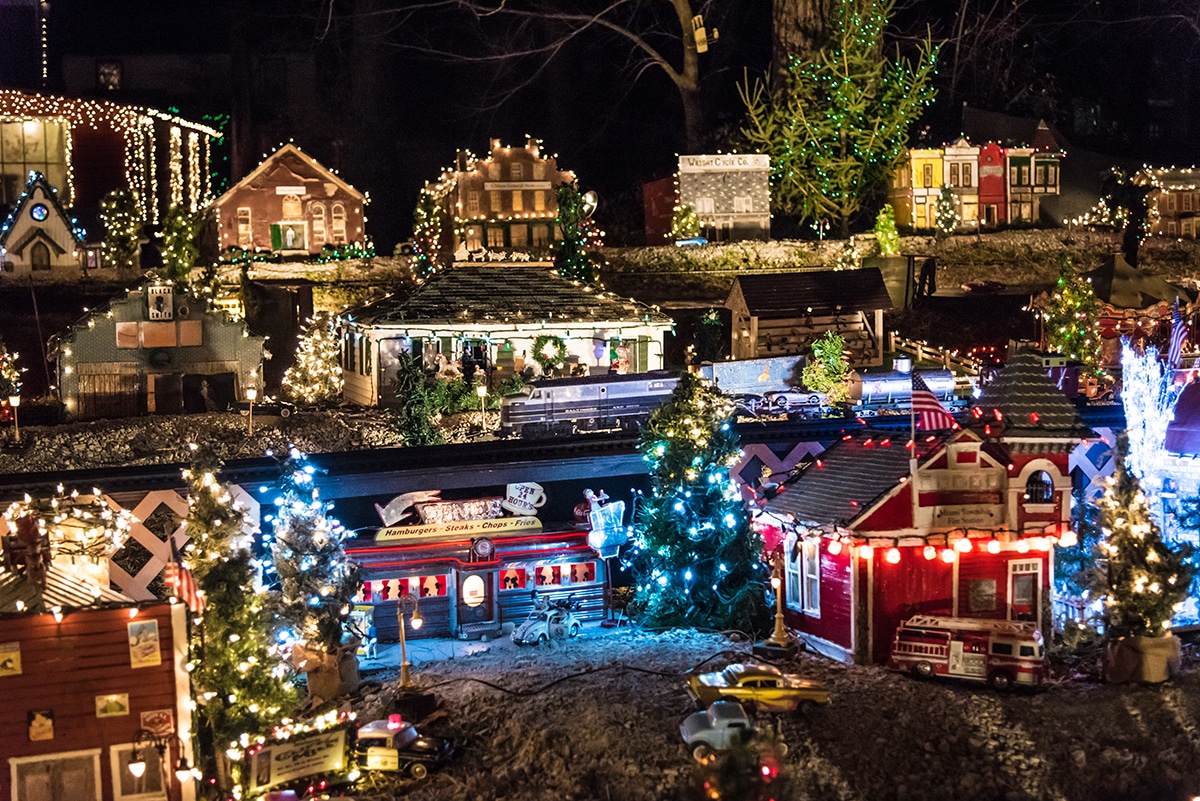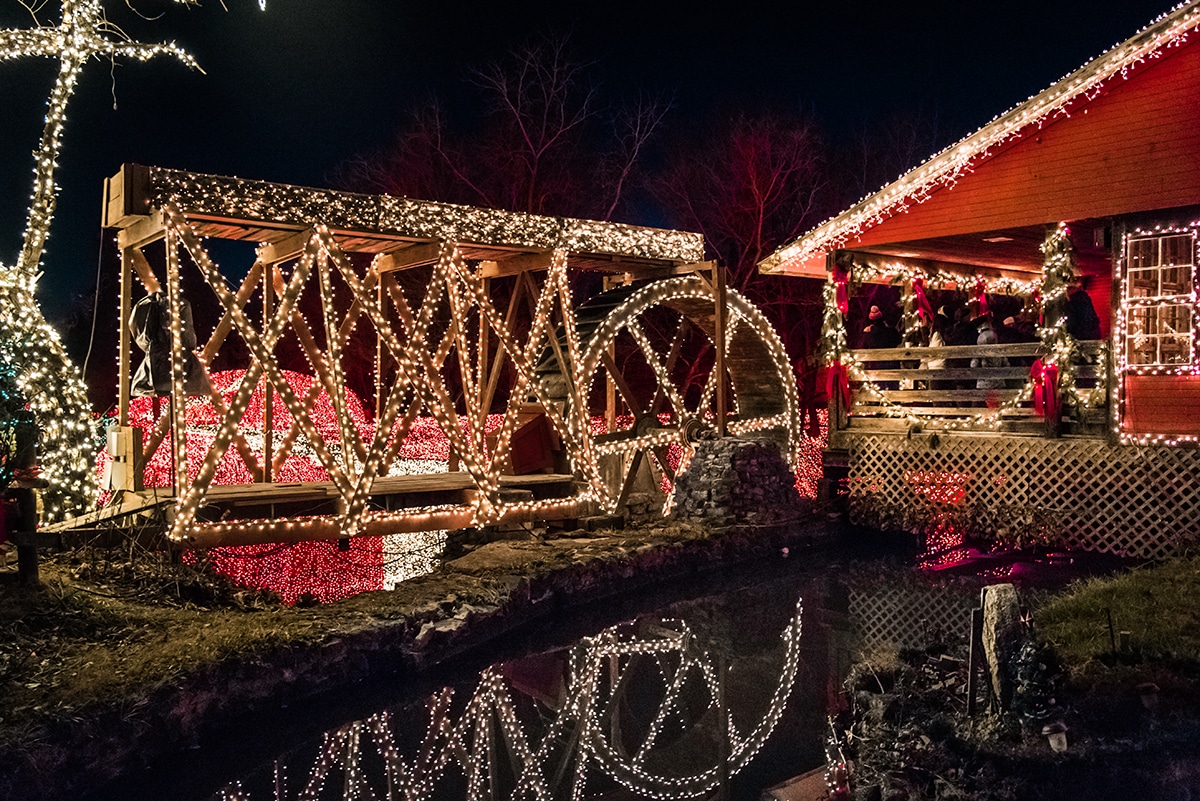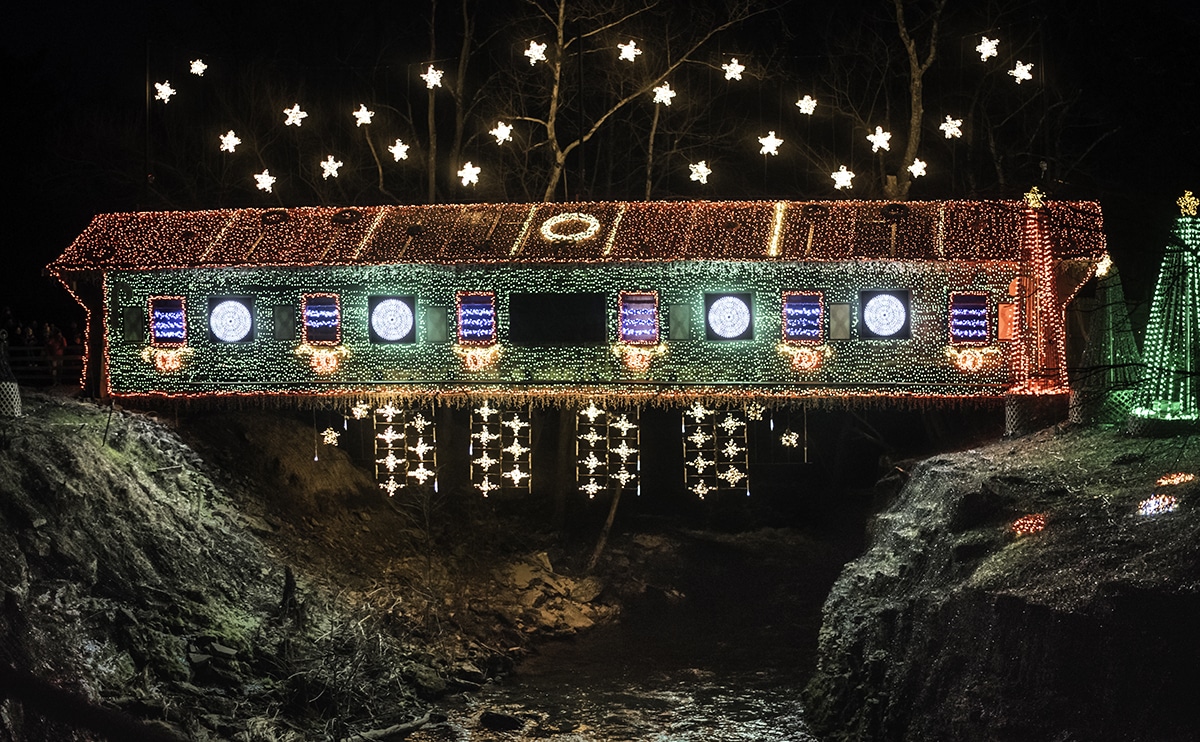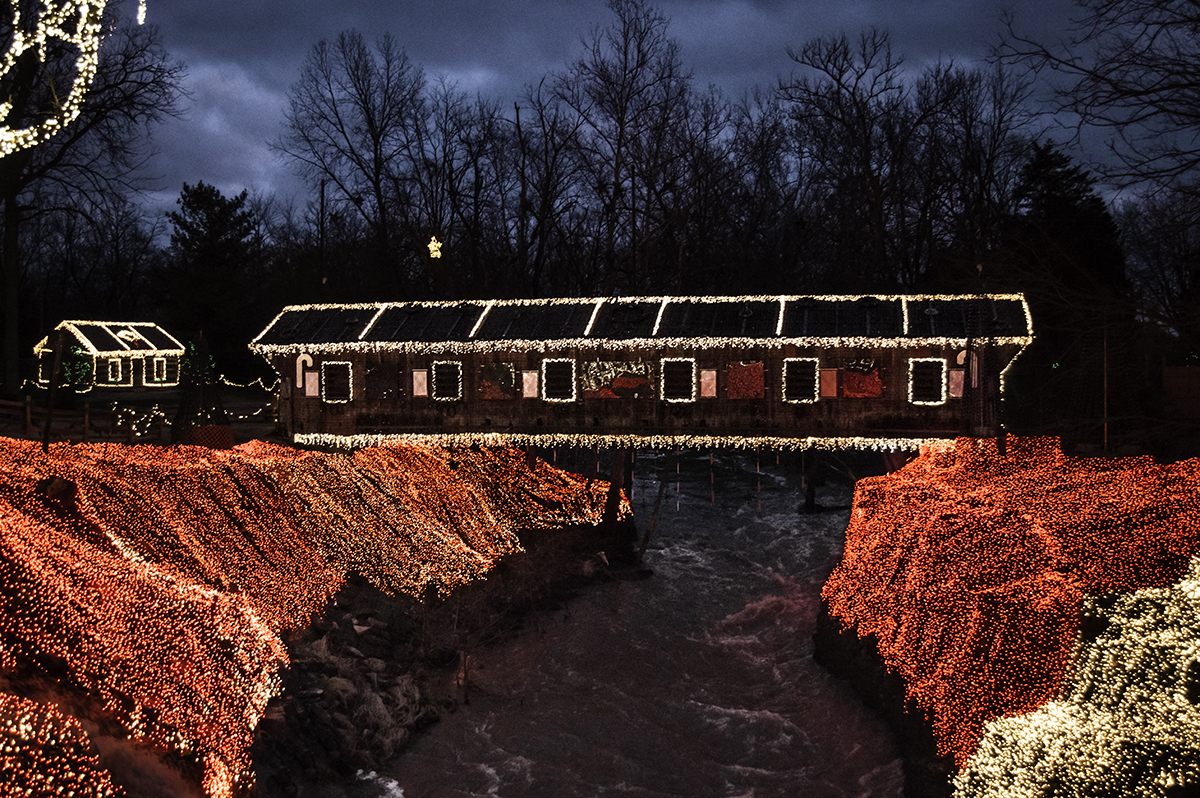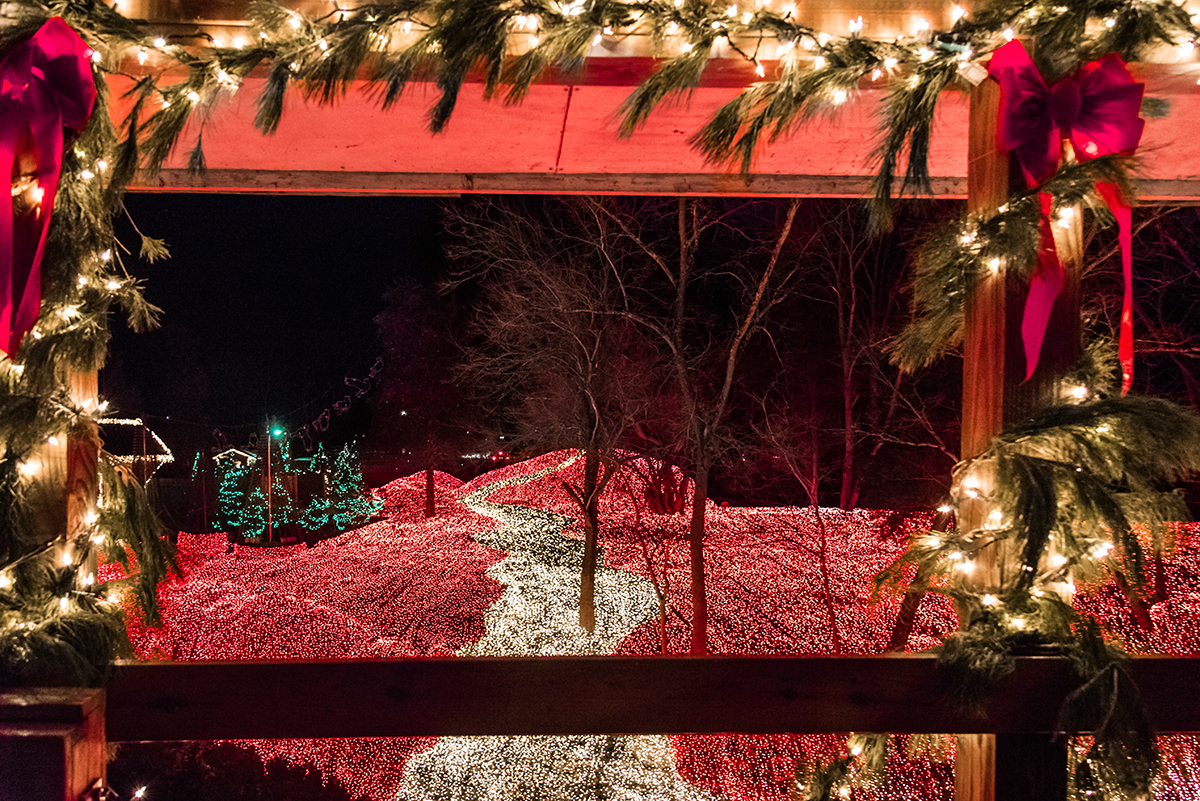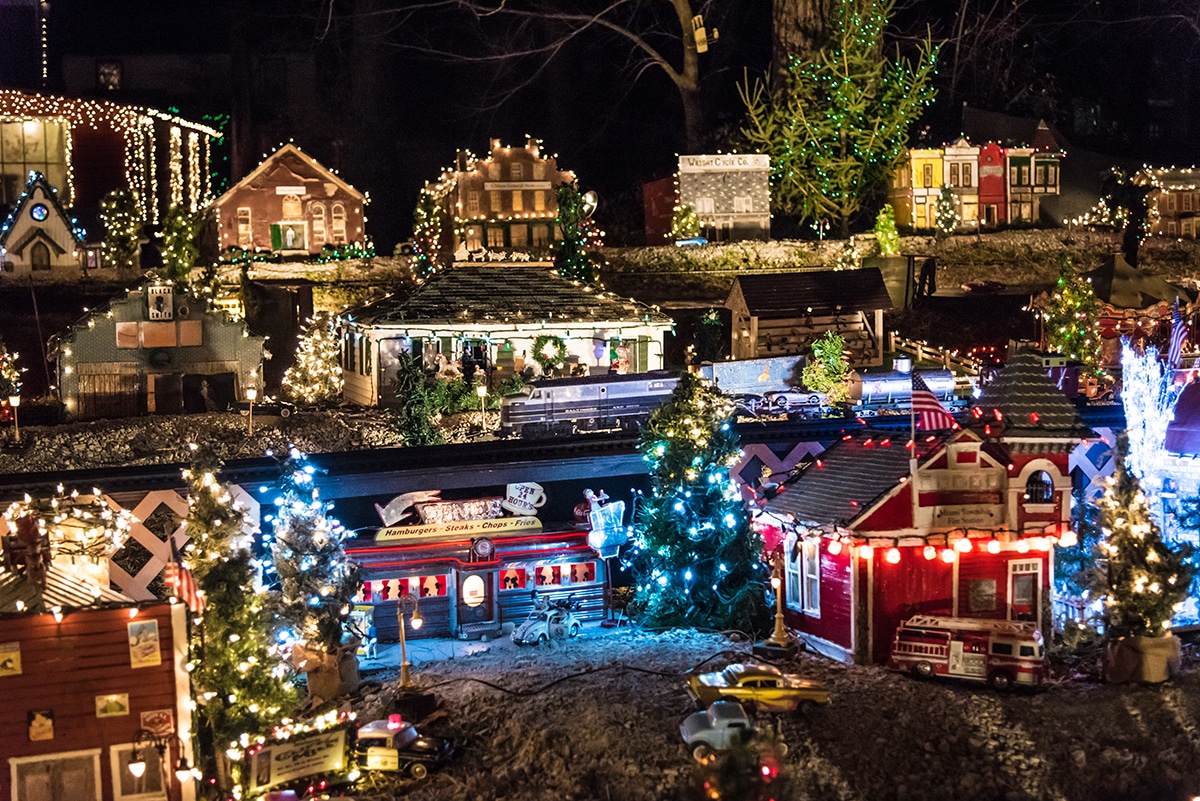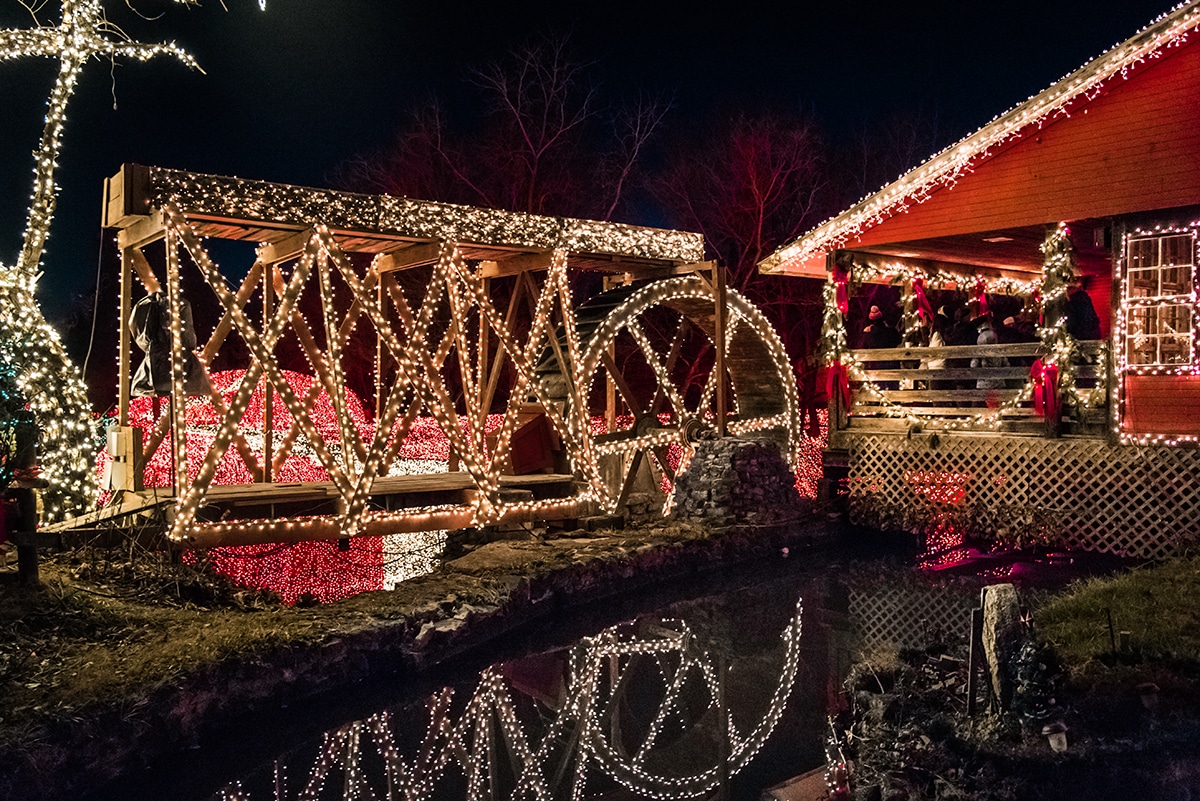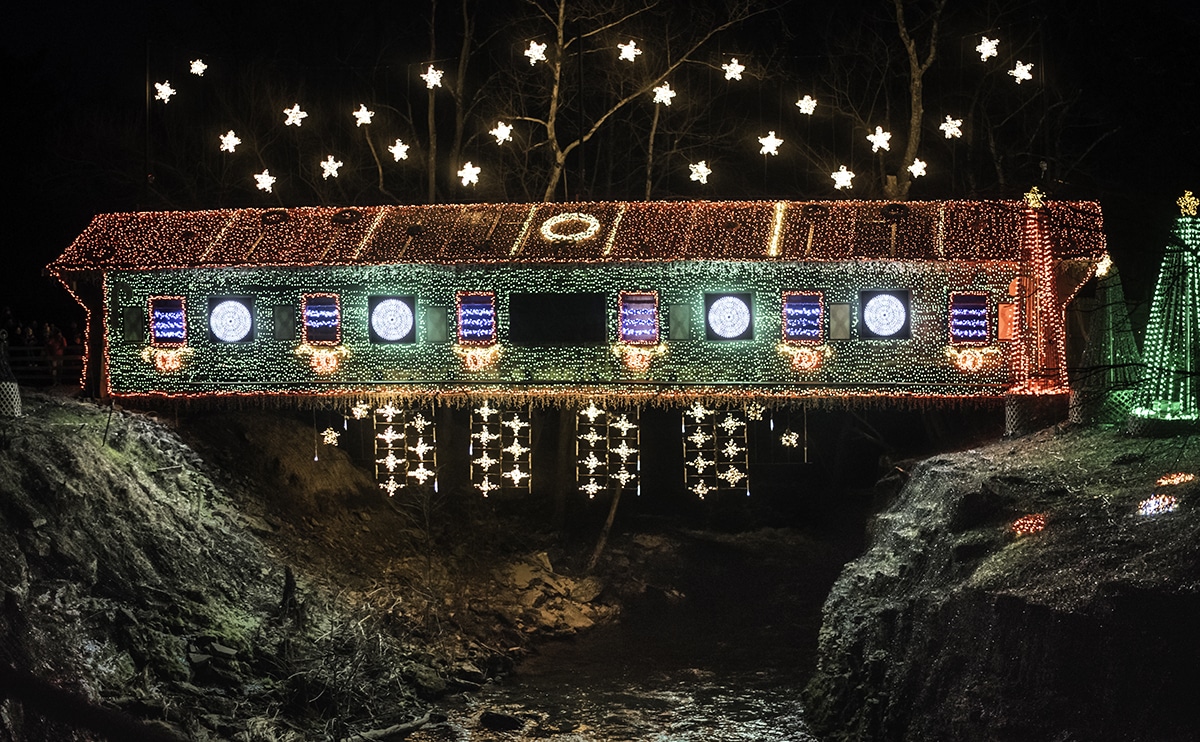 FAQ about the Legendary Lights of Historic Clifton Mill
Frequently Asked Questions by years of visitors have been collected below to help you best determine when the best time is for your group to visit our holiday light display…